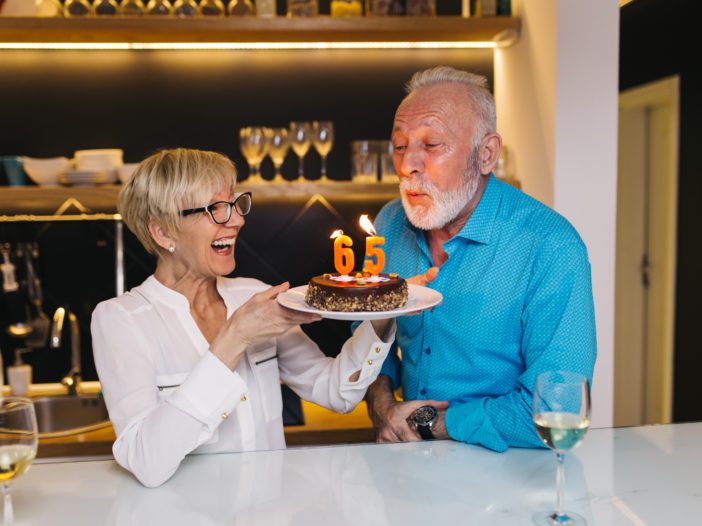 There are a lot of big birthdays in life – there's turning 13 and becoming a teenager, turning 18 and becoming an adult, finally making it "over the hill" at 50 years old. However, here at CORE Insurance Advisors, we think that the biggest is 65. Why? Because you can finally sign up for Medicare and enroll in a plan that complements your Medicare.
To get all of the information that you need, find a local agent, and enroll in a plan specific to your needs, there are a few steps you need to take in order to get started:
Do your research before the big day!
Your Initial Enrollment Period for Medicare begins three months before your 65th birthday and ends three months after the month that you turn 65. We recommend that you start learning about your Medicare choices sooner rather than later. What's Medicare Part A? Is Part D something for me? What is a Medicare Supplement? These are all terms your Core Insurance Advisors agent can help you understand.
Find a Local Agent
Understanding your choices is critical to making a good decision regarding your Medicare coverage. When you meet with a Core Insurance Advisor, you're guaranteed to have a personalized experience with a trusted Medicare expert, all at no cost to you!
Our goal is to help you gain peace-of-mind and confidence in your coverage – whether you're new to Medicare or simply want to ensure your current plan is still right for you. Share your contact information and one of our trusted team members will schedule a free consultation with you. 
Ask For Help!
Perhaps most importantly, never be afraid to ask for help! If you're confused on what to do next, we're here to make sure you have everything you need to get started on your Medicare journey!
CORE Insurance Advisors are here to walk alongside you to help answer your Medicare questions and make an informed decision. Our team of trusted advisors has the Medicare expertise to help educate you on your options and guide you in finding the best coverage.
Call us at 877-404-8060 to schedule your free consultation!