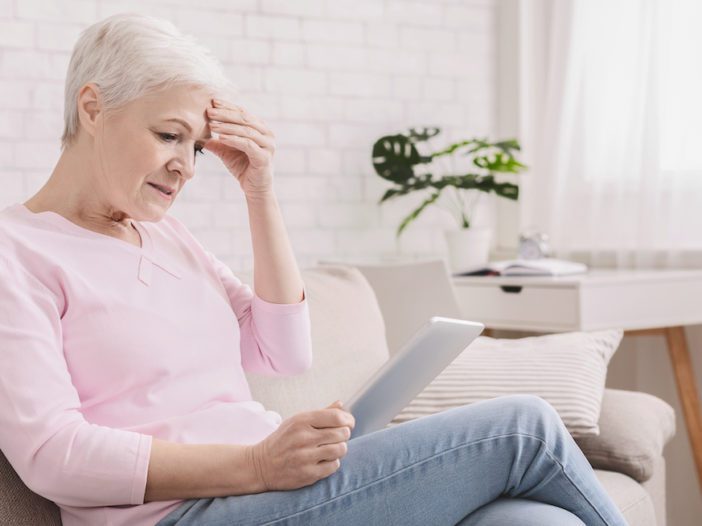 Getting the Medicare coverage you need should be as easy as A-B-C but often feels like navigating alphabet soup. As if keeping up with the latest texting lingo isn't challenging enough! If you're thinking, "SOS," we're here to help.
Whether you're preparing to enroll in Medicare for the first time or you're simply trying to review your current benefits, Medicare acronyms and abbreviations can make it difficult to understand.
To better equip you to understand all the Medicare jargon, we've created this guide to common Medicare acronyms and abbreviations that you should know:
CMS | Centers for Medicare and Medicaid Services
The Centers for Medicare and Medicaid Services (CMS) is the federal agency administering the Medicare program.
In addition to Medicare administration, the organization works with the government to administer other health and human services such as Medicaid, the Children's Health Insurance Program (CHIP), and more.
IEP | Initial Enrollment Period
Your Initial Enrollment Period, or IEP, is your first opportunity to sign up for Medicare. It begins three months before your 65th birthday and continues for seven months.
It's essential to sign up for Medicare during your IEP. If you miss it, you may experience a gap in healthcare coverage and face penalties for the lifetime of your coverage.
AEP | Annual Enrollment Period
Medicare Annual Enrollment Period (AEP) is your once-a-year opportunity to enroll in a new Medicare plan.
AEP begins on October 15 and runs through December 7, with your new plan going into effect on January 1 of the following year.
During the AEP, you can switch Medicare Advantage plans; choose to change from a Medicare Advantage plan to Original Medicare, or vice versa; and add, drop, or change your Part D plan.
OEP | Open Enrollment Period
The Open Enrollment Period, or OEP, begins January 1 each year and continues through March 31. During OEP – also known as Medicare Advantage Open Enrollment – you can make changes to your Medicare Advantage plan if you are unhappy, including:
Switch to a different Medicare Advantage Plan – with or without drug coverage.
Leave your Medicare Advantage Plan and go back to Original Medicare. You can also join a Medicare Prescription Drug Plan if needed.
HMO | Health Maintenance Organization
HMO (Health Maintenance Organization) Medicare plans cover medical expenses for care received within the plan's network of physicians, hospitals, and practices. Oftentimes, HMO plans require that you choose a primary care provider and get a referral to see a specialist.
Care provided by a physician outside of the HMO network may not be covered by the plan.
PPO | Preferred Provider Organization
A PPO, or Preferred Provider Organization, is a type of Medicare plan. PPO plans a network of preferred hospitals, doctors, and other medical providers. If you choose to see a provider outside the specified network, you'll pay a higher copay and may have a higher deductible.
PPO plans are a great choice for beneficiaries who want the flexibility to see a wider array of physicians, but you may have a higher monthly premium.
SNP | Special Needs Plan
A Special Needs Plan (SNP) falls under Medicare Advantage Plans. This type of plan is only offered to individuals who qualify due to specific health issues. The plans' providers, benefits, and drug formularies are selected to cater to the particular needs of those enrolled.
MSP | Medicare Savings Programs
Each state government offers assistance to help qualifying applicants pay for Medicare premiums, deductibles, coinsurance, and copayments. There are four types of programs offered, each with specific qualifications for approval:
The Qualified Medicare Beneficiary Program helps pay for Part A and B premiums, deductibles, coinsurance, and copayments. 
The Specified Low-Income Medicare Beneficiary and Qualifying Individual Programs cover Part B premiums. 
And the Qualified Disabled and Working Individuals Program covers Part A premiums.
Learn more about Medicare Savings Programs.
COBRA | Consolidated Omnibus Budget Reconciliation Act
If you're still working past age 65, then you'll likely encounter COBRA. The Consolidated Omnibus Budget Reconciliation Act, or COBRA, requires group healthcare plans to provide temporary continuation coverage for qualifying events.
Read this article to learn more about Medicare vs Employer coverage.
IRMAA | Income-Related Monthly Adjustment Amount
If you fall into the high-income category of Medicare beneficiaries, you'll experience an additional charge on your Part B and Part D premiums. This is known as the Income-related monthly adjustment amount, or IRMAA. The amount is determined by income taxes from two years prior and is recalculated each year.
Need Help Understanding Your Medicare Coverage?
We hope that clears some things up. Still need help interpreting your Medicare coverage? Talk to a CORE Insurance advisor today! Our advisors are here to help you understand the details of your Medicare options.